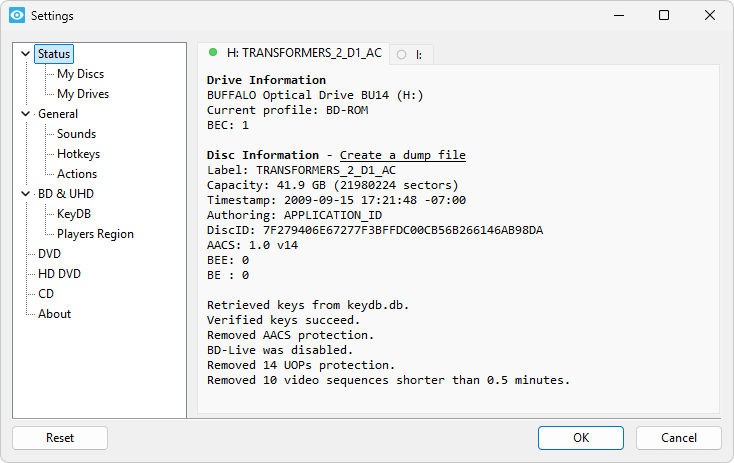 Xreveal 2.3.4
Free on-the-fly DVD and Blu-ray decrypter
Xreveal is a free DVD and Blu-ray decrypter that runs in the background and decrypts DVDs/BDs on-the-fly so your copy program can read it.
Xreveal is a research project and has an interoperability purpose, it doesn't contain any decryption key/BD+ conversion tables (FUT), it is based on the official public AACS specification only. You need AACS decryption keys/BD+ FUTs to make it work.
Features
Remove Blu-ray AACS 1.0 protection
Remove Blu-ray AACS 2.0 (UHD) protection
Remove BD+ protection
Remove BDAV protection
Remove DVD CSS protection
Remove CPRM protection
Remove CPPM protection
Remove CD Digital Audio (CDDA) protection
Decryption without need network connection
Native 64-bit UNICODE software
Screenshots
What's new
Version 2.3.4 2022-11-20
Links
Follow us on Twitter for latest news.